At Mamador, we're passionate about good, healthy food and cooking.
Mamador 100% Pure Vegetable Oil
Mamador Pure Vegetable oil is a healthy choice for all your tasty meals. Its cholesterol free which contains omega 6&9 proven to be heart-friendly.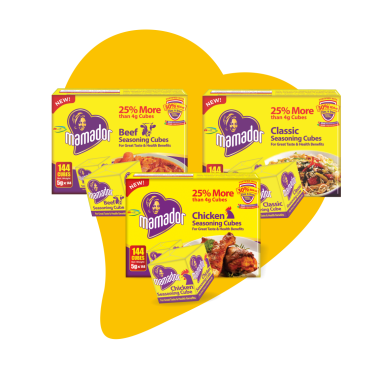 Mamador Classic flavour cube is made from a carefully thought out selection of spices flavour to add that rich taste in your meals.
Mamador Low Fat Spread has a rich buttery taste. It is cholesterol trans-fat-free. Perfect for an ideal balanced and healthy breakfast.
If you're looking for recipe inspiration for your family and friends browse our Mamador cookbook which offers a range of recipes for all occasions.